Welcome to the Interactive Robot Learning Laboratory (IRL-Lab)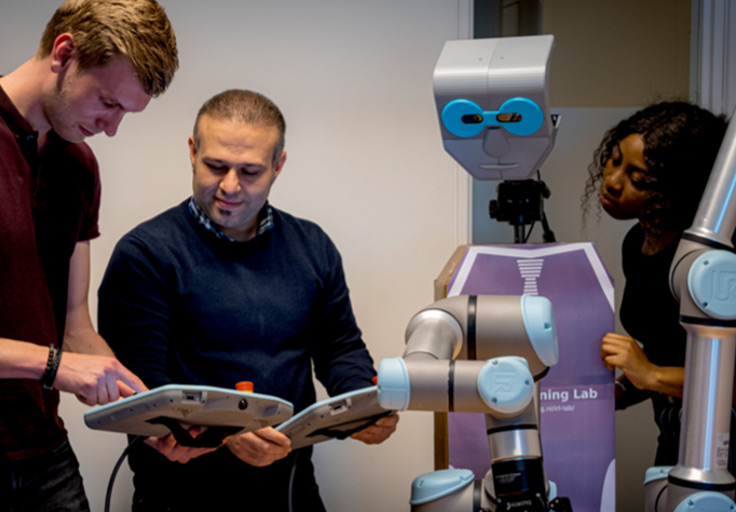 The Interactive Robot Learning Laboratory (IRL-Lab) focuses on fundamental lifelong robot learning to make robots capable of learning in an open-ended fashion by interacting with non-expert users. In our research, apart from robot self-learning, non-expert human users could interactively guide the process of experience acquisition by teaching new concepts, or by correcting insufficient or erroneous concepts. This way, the robot will constantly learn how to operate effectively in complex environments, adapt to user preferences, and learn from user input without the need for re-programming.
We also work on challenging open problems at the intersection of robotics, computer vision, and machine learning. We develop algorithms and systems to understand the underlying principles of robust sensorimotor coordination in humans and animals with the aim of improving the skills and autonomy of complex robotic systems.
We are always looking out for talented members to join our group. Please see our current openings at the Open Positions page.