!Converted with LaTeX2HTML 95 (Thu Jan 19 1995) by Nikos Drakos (nikos@cbl.leeds.ac.uk), CBLU, University of Leeds >
---




Next:
Software structure of
Up:
Architectures and Interaction
Previous:
A framework for
---
In the former ESPRIT II project 2474, ``MMI2: A Multi Mode Interface for Man Machine Interaction with knowledge based systems'', the architecture shown in figure 4.2 has been developed for a multimodal UI [22]. The interesting thing to notice about this approach is that it deals not only with informations but also with the meaning of it.

In figure 4.2 , this is represented by the arrows marked with CMR, the Common Meaning Representation. With respect to multimodality, the MMI2 system supports a graphic and a gesture mode as well as several different language modes (command, Spanish, French, English). One of the main benefits is the integration of all these modes which are managed by the system itself.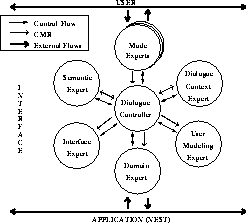 Figure 4.2 : General architecture of the MMI2 system [CMR: Common Meaning Representation] (Taken from [22])

One of the basic assumptions that lead to this architecture is that
``mode integration should mainly be achieved by an integrated management of a single, generalized, discourse context.''
The second basic architectural principle is that
``there is a meaning representation formalism, common to all modes, which is used as a vehicle for internal communication of the semantic content of interactions inside the interface itself and also used as a support for semantic and pragmatic reasoning.''
Although this architecture has been especially designed with the application of knowledge based systems in mind, it can easily be adapted for the purposes of . The tasks of the `experts' shown in figure 4.2 will not be further described here with two exceptions: The user modeling expert which maintains and exploits the user mode' and the semantic expert which has all the knowledge about the general properties of meaning concepts. These two are of special interest to because both a user discourse model and a semantical representation might be necessary in order to strive for meaning or to find the user's intention.



---




Next:
Software structure of
Up:
Architectures and Interaction
Previous:
A framework for
---
---

Esprit Project 8579/MIAMI (Schomaker et al., '95)
Thu May 18 16:00:17 MET DST 1995