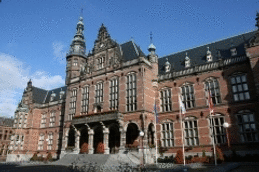 Introduction
The School of Computing and Cognition at the University of Groningen is currently developing international access paths for its masters in Computing Science (Computer Science, Informatik, Informatica), in Artificial Intelligence (Kunstmatige Intelligentie, Künstliche Intelligenz) as well as its master in Human-Machine Communication. We have about 500 students in total (50% Computer Science, 50% Artificial Intelligence). All courses at the master level are already in English or can be given easily in the English language. Books and syllabi are already mostly in English. At the bachelor level, we plan to give courses in English in the near future. If you are interested to enter a Bachelor's programme, please contact our study advisors. For instance, German students generally adapt well to the Dutch culture and ways of teaching. Most teachers are willing to speak in English and have high TOEFL ratings as well.
Welcome to Groningen, there is nothing above it, within the Netherlands.
Best regards,
prof. dr. Lambert Schomaker
---
Master level
Master of Computing Science
If you aim for a career in ICT or for a research career in Computing Science, this is your best choice! We have a strong program, containing courses in visualization, software engineering, image processing, pattern recognition and theoretical computing science.

Student Advisor Computing Science
Master of Artificial Intelligence
If you want to understand intelligence and construct working models of cognition and perception, this master program offers many possibilities, whether you are interested in logic or biologically inspired robotics. Many students have been able to publish a scientific article on the basis of their MSc project!

Student Advisor Artificial Intelligence

Master of Human-Machine Communication
If you are interested in humans and computers, if you think that user interfaces of today are very crude, then we have a master which aims at understanding human cognition, modeling it and exploiting this knowledge to design exciting, innovative user interfaces of the future.

Student Advisor Human-Machine Communication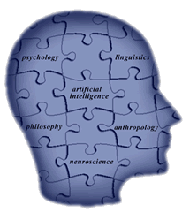 ---
International bachelor-access is preliminary and under development!
Bachelor level
The Dutch high-school system prepares students specifically for tracks in either business, medicine & care or science. Our field typically requires a thorough preparation for the academic level, including a good knowledge and competence in math, and is science oriented. Foreign students will be assessed individually to see whether their level is sufficient for admission. In 2008, many courses will still be in Dutch, however, this will gradually improve. Courses in the second and third year can often be given in English and/or are presented by a teacher with an international background.
---